Hot off the press!
READY OR NOT!
Excerpts from Review by Stewart Henderson, Poet, Lyricist & Broadcaster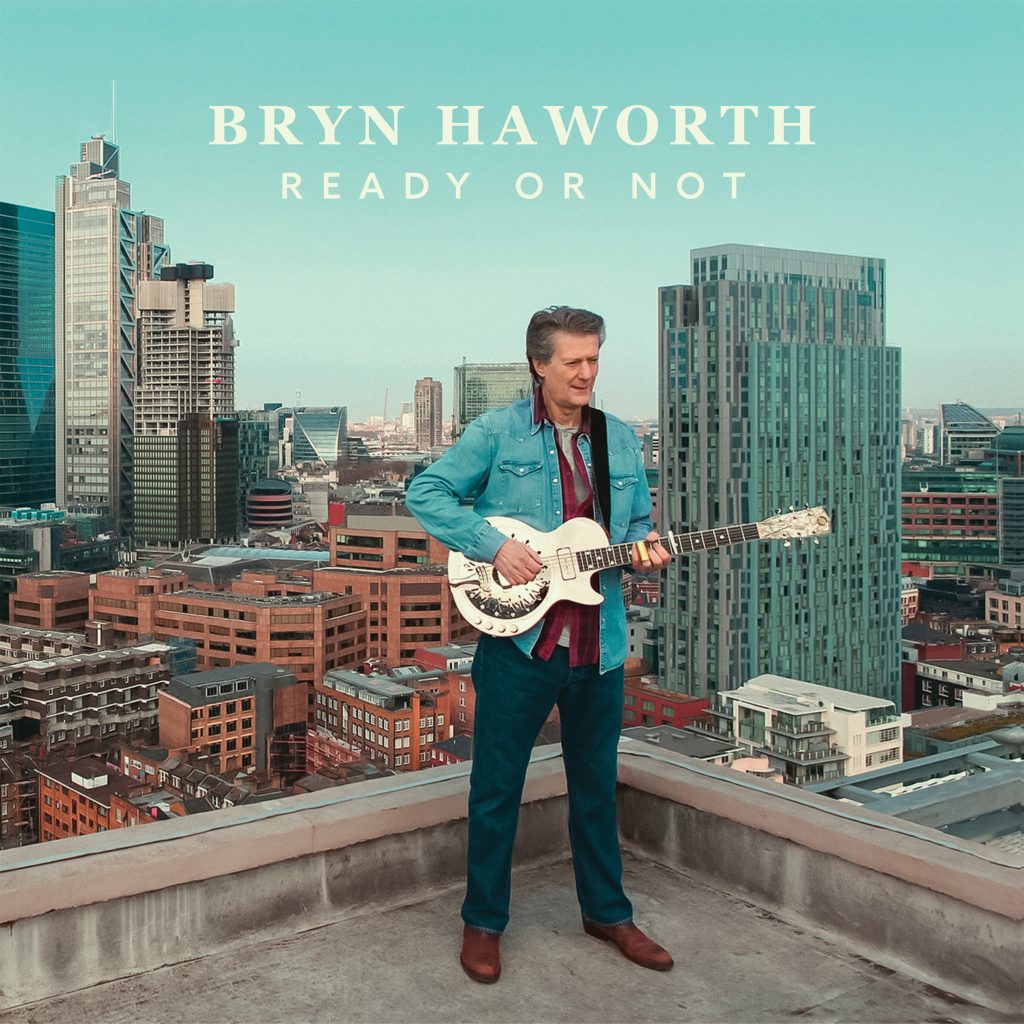 …And so to Bryn's new album Ready Or Not, ……the eleven tracks illuminating the concerns and reflections on 'the midnight cry', as in the masterful, 'Great Story', opening title track. A sage-like assessment of these upheaval times, and, for us all, a rumination on the mortal 'rolling up of the days'. Over the past months, Bryn has been listening in the uneasy silence to the babel tumult to produce an album of wise warnings and enfolding solace. Blues, country, gospel and rock and roll respectively take their turns on the floor with the latter of those musical styles to the fore in Boom Baby Boom, the witty lyrics enhanced by an impeccable arrangement.
The lyrical lament continues in We Never Thought This Could Happen, a most moving country contemplation on the events we've collectively experienced of late. Then, track four brings a subtle and effortless gear change with the smooth and sassy, Walk Away, a driving home in the early hours instrumental.The longing for belonging permeates the waltz like All I Need Is A Home with Bryn's wistful vocal emphasising the lyric's universal pining for settlement and security. Environmental concerns drive Enough Is Enough, a stewardship song arising out of Bryn and Sally's involvement with the My Tree Matters campaign, which protested against the proposed felling of historic woodland in Epsom, Surrey…'listen to the birds crying 'mercy please'…
…This artfully segues into the timely Let's Work Together, originally penned by Wilbert Harrison and subsequently re-written, it then became a 1970 major chart hit for Canned Heat. Bryn goes to the blues-to-the-very-boots of the song to fashion a chugging, corking 12-bar.
In recent years Bryn has released three albums for prison inmates arising out of his and Sally's ongoing faith-commitment and ministry visits to those incarcerated. The country ballad, I Had A Dream, inspired by Jesus's words in the New Testament, Matthew: Ch. 7, urges his congregation, as Bryn paraphrases, to 'build on the Rock and not on sand'. With all due respect, Johnny Cash, a fellow prison visitor, could not have empathised better.
The final three tracks, continue in a similar, stirring spirit, a devotional triptych, with Call On Me, a Latin rhythm co-write with longtime pal and Eric Clapton keyboard player, Chris Stainton, with its stilling invitation to the listener to seek out 'the fountain of life'. This leads into the transcendent toe-tapper that is Holy Spirit Of God, listing some of the eternal characteristics and encompassing attributes of the mystical yet accessible, one third of the Godhead……Suitably preparing us for the final, sublime instrumental, Doxology, a beatific guitar riff on a C16 melody which can be traced back to the Genevan Psalter hymnal. The following Century, Anglican bishop, Thomas Ken, matched the words that begin 'Praise God From Whom All Blessings Flow', now a standard in many churches worldwide.
For a far-sighted summing up of this outstanding and commanding album, I'll leave that to the person who knows Bryn best, soul-mate Sally Haworth. When her husband signed that two album deal with Island Records back in the 1970's, Bryn said he was happy to record just one album. As Sally discerningly and paradoxically observed, "Ready Or Not…is that album!"…. And so it has gloriously and authoritatively come to pass.
Released by BMH Music BMCD037
MUSICIAN CREDITS: Produced by Bryn Haworth, Associate Producer and Engineer: Neil Costello. Drums: Henry Spinetti, Paul Beavis, Terl Bryant. Bass: Dave Bronze, Matt Weeks. Keyboards: Chris Stainton, Mark Edwards. Percussion: Karlos Edwards. Guitars: Bryn Haworth, Neil Costello. Mandolin and Vocals: Bryn Haworth. Backing Vocals: Mal Pope, Bryn Haworth .
Track Listing: Ready Or Not / Boom Baby Boom / We Never Thought This Could Happen / Walk Away / All I Need Is A Home / Enough Is Enough / Let's Work Together / I Had A Dream / Call On Me / Holy Spirit Of God/ Doxology